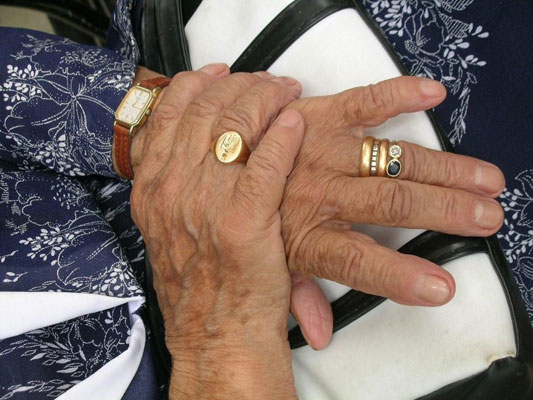 Laura Fio Ravera (1924-2008), Bordighera (I)
from series Handscapes
2008/2010
Formed inseparable duo with her mondain twin-sister Wanda. Although very jealous towards one another. Enjoying coffee, aperitif, lunch and dinner together at their favorite spots in Bordighera. Both childless and widows of a happy marriage. Laura and Wanda belonged to the nobility, their mom descending from Venetian doges. Their father used to be the Italian consul in Switzerland.